At last, the links between Covid-19 and diet are being evaluated in a number of formal scientific studies across the World. They are testing whether boosting certain elements of whole food could  reducing the chance of catching an infection or reduce the severity of an infection.
Covid-19 and dietary interventions 
In Granada Spain, Dr Raquel Rodriguez Blanque and his team are randomly giving  either a probiotic capsule or a placebo to health workers exposed to covid-19. The trial is recruiting well and the trials team are aiming to recruit 314 participants – read more
In the UK, Prof Robert Thomas colleagues are investigating in a double blind design whether boosting the diet with a phytochemical rich supplement plus or minus a specifically formulated probiotic could reduce the severity of the disease. The scientific committee have selected a blend of whole foods rich in polyphenols, terpenoids and thiols which act as prebiotic to enhance gut health, have reported positive effects of oxidative, excess inflammation and immune balance as well as potential direct anti-viral properties. The trial started in May 2020 and aims to recruit 134 patients with covid-19  – read more
In Italy, Dr Giovanni Messina  and a team of doctors, nutritionists and preventative health professionals have analysed the data from this and previous epidemics and provided an interesting hypothesis of what foods could help protect us from covid-19 and which should be investigated further. In their conclusion, they emphasise omega 3, vitamin C, citrus Bioflavanoids, phytochemicals and polyphenols such as epigallo-catechin 3 gallate (EGCG),  anthocyanins, flavonoids,  quercetin, and ellagitannins found in pomegranate, red wine, green tea, broccoli other vegetables and herbs such as turmeric and parsley – read more.
---
Cautions with covid-19 and diet supplements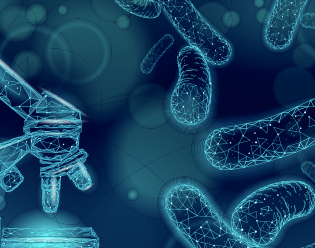 It must be emphasised that these trials are ongoing and no conclusions can be made yet. Also it's important to consider a well balanced diet before taking extra supplements. That said, a well made nutritional supplement can be a way to enhance a diet but caution must be taken. The probiotics donated for the open element of the covid study have safety as a primary objective hence concentrate on lactobacillus which have a very low risks yet are a major component of the anti-inflammatory gut health enhancing species.  The phytochemical rich supplements designed for the study are blinded and not available to buy. In the mean time, the whole foods suggested by Dr Messina are available in supplement form but a direct benefit to protect from covid-19 has not been made but as these have been evaluated in previous studies are safe.
It would be better to take omega 3 in natural form (fish etc) as many fish oil supplements have vitamin E added as a preservative. Unlike polyphenols which promote a natural adaptive increase in anti-oxidant enzymes, direct anti-oxidant vitamin (A, E) can actually block this natural adaptive process and lead to greater oxidative stress in the longer term. Unless there is a known deficiency taking supplements with these vitamins should be avoided. Likewise, taking supplements which have not be evaluated in previous trials which contain active chemicals within concentrated foods such as cloves,  or other herbs is not recommended as they may effects hormonal or inflammatory pathways adversely. Taking extra vitamin D (around 1000 iu) on the other hand, is a good precaution, especially if dark skinned or you do not go out in the sun much and for all of us during the winter months as there is a strong suggestion that deficiency can lead to a dysfunctional immune response. Adequate Vitamin C can be obtained from 5 portions of fruit or veg a day but it may be worth extra supplementation during a covid infection as there is evidence that the body needs more at this time, especially important if you are off your food but its important to take a supplement which has the healthy citrus bioflavonoids mixed with the vitamin C.
---
Please contact us if you are aware of any other covid-19 and diet studies across the World